Topics
Cartersville Police Department Donation Recipient of ODMP & HighCom Armor Law Enforcement Campaign
Cartersville Police Department was chosen as the recipient of over $8,000 in HighCom Armor protective body armor in the ODMP x HighCom Armor LE Campaign. Following the nomination from winning donor Don Moody, a retired law enforcement veteran serving 28 years in the Cleveland, Ohio area and who continues serving his community as the Public Safety Instructor at Bartow County College and Career Academy (BCCCA) in Georgia— teaching the students patrol, CSI, tactical team, and EMS training, the donation "came at the perfect time as we have been working to provide new and updated protective gear to the CPD Tactical Team members [and] enables us to outfit one more team member this year," said Lieutenant Firth from Cartersville Police Department.
As a Public Safety Instructor at BCCCA, Don's program relies heavily on local law enforcement partners, which is why he chose Cartersville Police Department as the donation recipient stating, "They provide endless support for our high school public safety program . . . they are a wonderful bunch of officers, [and] given their size, they've encountered some budget challenges this past year."
Cartersville Police Department received the prize package:
Supporting Law Enforcement
Partnering with The Officer Down Memorial Page (ODMP), the month-long campaign generated 46 donation entries supporting ODMP and its efforts providing free programs, resources, and maintaining tributes for the 24,000+ law enforcement officers who have given their lives in the line of duty in our country's history.
Thank You Participants
Again, we'd like to thank everyone who donated to the 2020 ODMP x HighCom Armor LE Campaign and ODMP for their partnership with us supporting law enforcement, and a special thanks to winner Don Moody for his continued service to the community, his students, and supporting his local officers.
And a big congratulations to the Cartersville Police Department from all of us at HighCom Armor.
ABOUT ODMP AND HIGHCOM ARMOR
Officer Down Memorial Page (ODMP) is a non-profit organization dedicated to honoring America's fallen law enforcement officers. More than 24,000 officers have died in the line of duty in the United States since 1776 and ODMP is honored to preserve their memories and give friends, family, other officers, and citizens alike the opportunity to remember the fallen and honor their sacrifices. ODMP also provides a free line of duty death notifications, training resources, and statistical analysis to the law enforcement community through our programs and partnerships.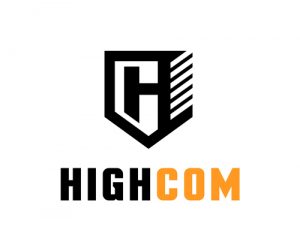 HighCom Armor is a name recognized within the defense space as a trusted and valuable resource for high-quality and cost-effective protective systems. The company's engineering and operation teams have designed and commercialized numerous solutions according to NIJ and MIL-SPEC body armor standards and testing protocols. Thousands of customers from the United States Military and Law Enforcement to governments and agencies around the globe have come to depend on HighCom Armor's advanced ballistic armor manufacturing processes.
---